Another edition of #U2liveshow, hosted by myself (Remy). We will broadcast the audio recording of a show from the past via our Mixlr.

About #U2liveshow
As part of #U2liveshow we will host many liveshows (audio, but also video if possible) with lots of interesting stuff around it. We will plan them on different dates and times to accommodate as many fans as possible. Every liveshow will also have a rotating host, which will be crew members and fans such as yourself. If you want to host one, let us know!

About this show
This time we're broadcasting our show of the month July 2016, see below for all the greatness about this show.

Broadcast details
Date and time: Saturday 23 July, 7:30 PM GMT.
Where: In this topic and on our Mixlr

We hope to see you there, add it to your calendar


--------------------------------

Every month we have a show in the spotlights, the show of this month took place on 2001-07-21 in Turin, Italy. You can download this show, read reviews or write your own review on the shows page here. In this thread you can discuss this show!

"A perfect magical night, I am always grateful I was a part of it. It is a must-have for every U2 fan, or even non-U2 fans!"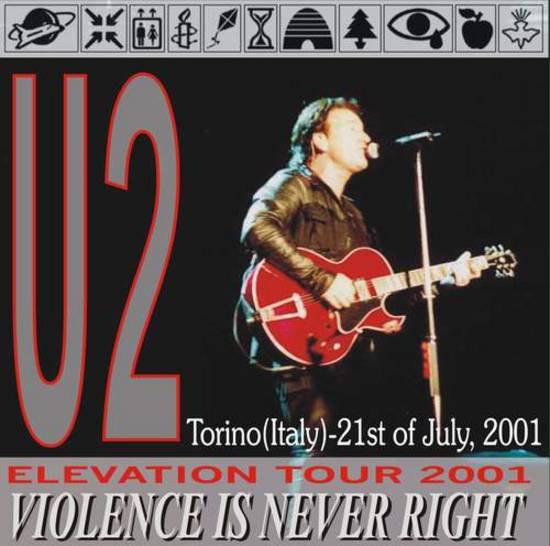 2001-07-21 - Turin, Italy - Stadio Delle Alpi

Elevation / Creep (snippet)
Beautiful Day
Until The End Of The World
New Year's Day
Kite
Gone
New York / New York, New York (snippet)
I Will Follow
Sunday Bloody Sunday / Get Up Stand Up (snippet)
In My Life (snippet) / Stuck In A Moment You Can't Get Out Of
In A Little While
Desire / Van Morrison's Gloria (snippet) / Gloria (snippet)
Stay (Faraway, So Close!)
Bad / 40 (snippet)
Psalm 116 (snippet) / Where The Streets Have No Name
Mysterious Ways / Sexual Healing (snippet)
The Fly

encore(s):
Bullet The Blue Sky / Whole Lotta Love (snippet)
With Or Without You
One
Wake Up Dead Man
Walk On
Pride (In The Name Of Love)
Out Of Control

Comments on this show
This year its the 15th anniversary of the magical show in Turin in 2001. It was the first outdoor show of the Elevation tour and the only one besides Slane Castle. The show was the longest show on the Elevation Tour and had many great moments. Look at the encore for instance, the band just kept on going!

We encourage you to listen to this show this month and write your own review, the more, the better. Enjoy!

http://www.u2start.com/shows/1240/